A new kind of space in downtown Saskatoon
I am very excited to announce the opening of Audra Balion Art Sanctuary! It's a new kind of space which will be acting as my new personal studio as well as a retail gift shop and event space for paint nights and lessons. It's a very unique kind of space, and as such, be prepared for something different. I will have limited retail hours compared to most shops, but I will also have open studio times where the public can see me work and join me as I create it. I will be available for appointments and consultations to take on new art commissions, art lessons, paint nights, and more!
I have showcased my works throughout Saskatoon and the prairies at comic expos, festivals, and art exhibitions for more than a decade, and now I am sharing my unique style of artwork at my very own studio and retail space. Located downstairs at 115 3rd Ave South, Saskatoon in the Drinkle 3 Mall, Audra Balion Art Sanctuary will offer a wide variety of artistic treasures!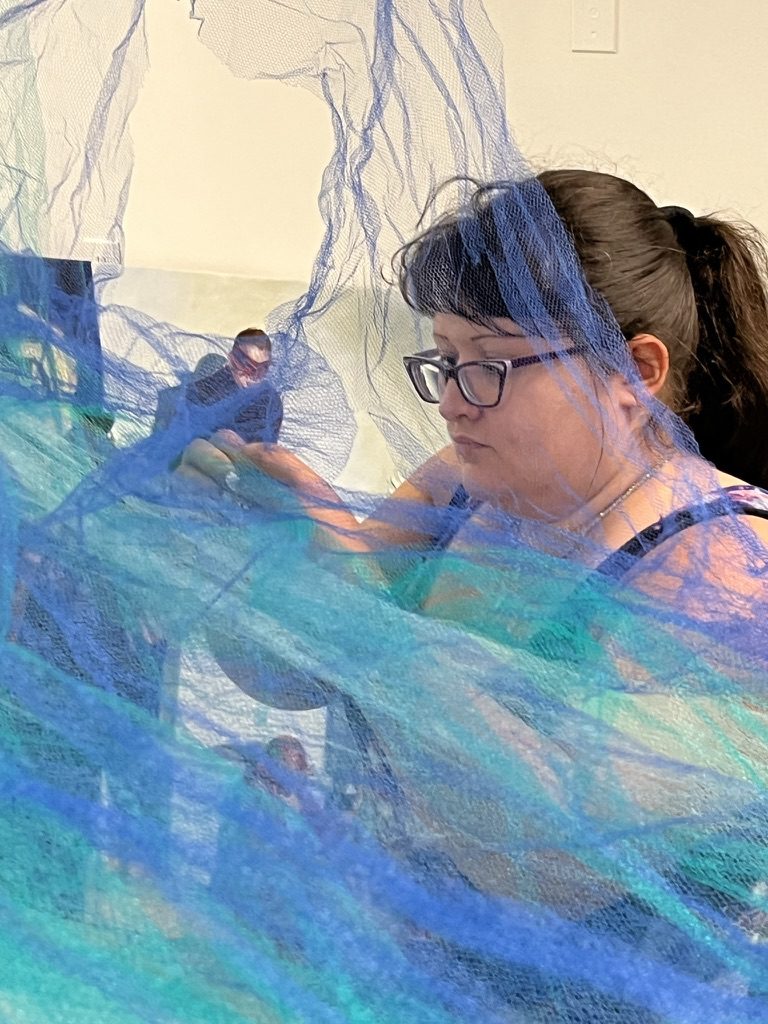 Are you looking for a unique gift shop in Saskatoon? For any kind of special occasion, you can find unique gift ideas and one-of-a-kind pieces of artwork at Audra Balion Art Sanctuary. Newly opening in Saskatoon in the Drinkle 3 Mall, Audra Balion Art Sanctuary is not only my personal art studio, but also a space where I will retail some of my interesting artwork and unique gifts that I create. I want to make sure that I always have something new to share! I'm always trying new mediums and crafts, so one month you might find jewellery, another month puppets, another month greeting cards, or whatever else I've gotten my hands into. I'll also be available by appointment to talk about your new logo, family portrait, or any other art commission.
Open studio, paint nights, always something new
Audra Balion Art Sanctuary will also act as a space where I can work on new and long-term projects and artworks. It's really exciting for me to be able to work in the heart of downtown Saskatoon. When the studio is open to the public, you can also browse a variety of unique pieces on display that are available for purchase. Whether it's an eye-catching piece of artwork for yourself, or a hand-crafted gift for someone else, there is sure to be something to capture the imagination.
I am also offering paint nights and art lessons in this great space! I can provide all of the supplies for you and a group of friends or coworkers to enjoy a unique experience. I create all of my own original pieces for paint nights and I often try to add some little touches that make it extra special. 
Why Art Sanctuary
The studio space was intended to be something truly unique. More than just a place to create, I wanted to open up the space for others so that they could explore my works, find unique gift ideas, and even join me in the creation of their own artwork through art lessons or paint nights. Simply calling it an Art Studio didn't fit, nor was it right to just call it a store. For me, creating artwork is an experience that brings joy, energy, and serenity, much like an actual sanctuary. Thus, the name Audra Balion Art Sanctuary felt right.
Art commissions for you or for a gift
I accept art commisions as well! You can learn more about my art commissions here. 
If you're located in Saskatoon, it would be great to chat in person and set up an appointment at the studio to talk about your art commission. I also do graphic design work for small businesses. As a Saskatoon small business myself, I understand the need to support local.
Take a moment to relax, explore some artwork, and perhaps even find something that you could enjoy in your home for years to come or gift to someone you care about. Visit Audra Balion Art Sanctuary.