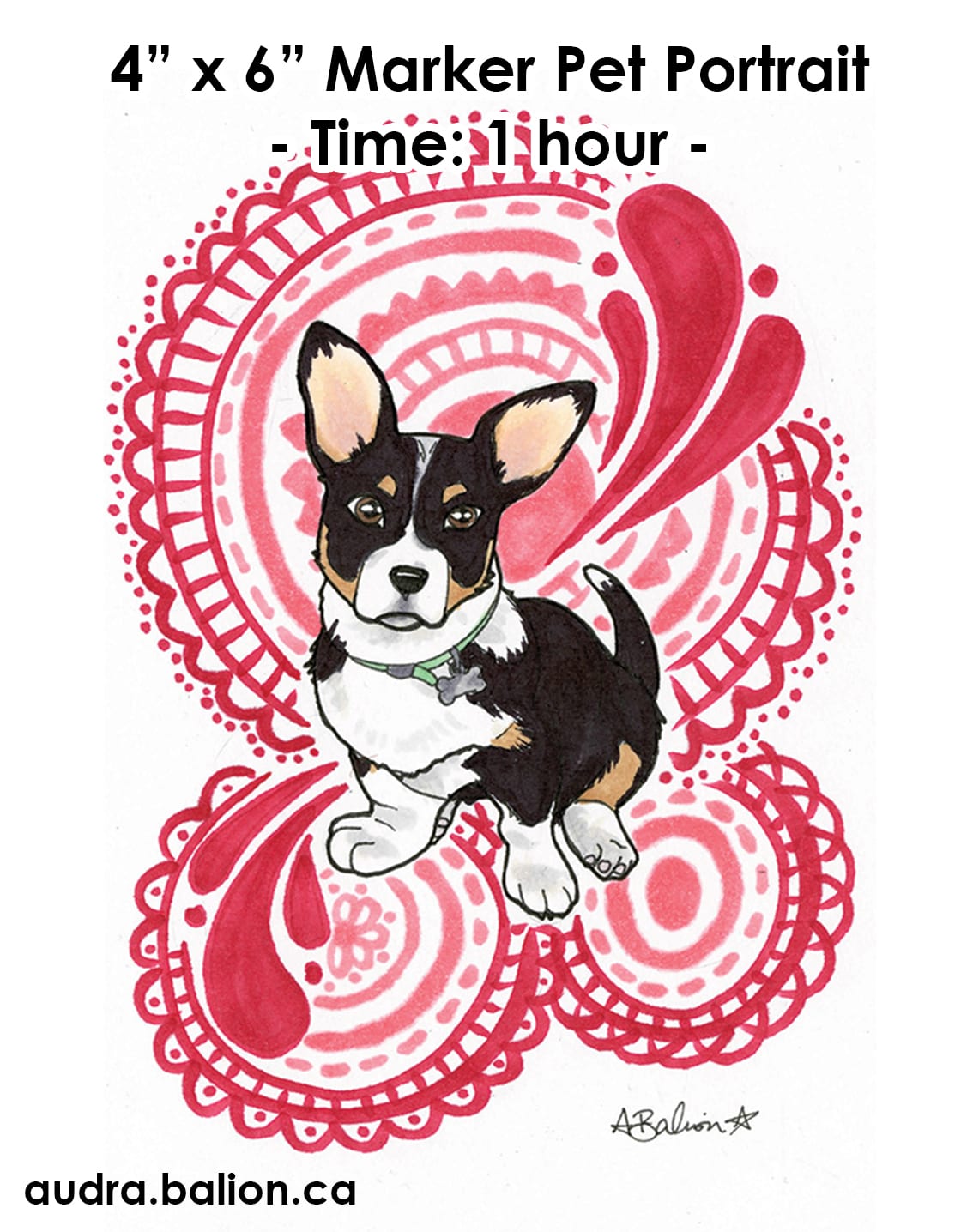 Art Commissions, Portraits, Design
Your Vision by Audra Balion
Have you been searching for the right artist for some art commissions that you've always wanted? Maybe you've been looking for a new logo for your business, invitations for your wedding, or a portrait to gift to someone special.
Use custom artwork and graphic design by Audra to capture your audience. Whether the project is for your business, for an occasion, or for yourself, Audra can create and produce invitations, posters, book covers, cards, 2.25" buttons and magnets, and so much more.
With seven years of experience as a professional graphic designer in Saskatoon, and many years beyond that creating art in professional and academic settings, let Audra Balion create something exciting for you!
What She Needs To Know
When submitting an art commission, there are a few details that Audra needs before she can create a quote, confirm the job, and get started.
Project Description
Details on what you want. Do you want a painting, an illustration, or a logo? What do you want it to look like? How big would you like it to be? If you're not sure, that's okay! You don't need to have all the answers right now.
Timeline for Deliverables
When is everything due? Is there a hard deadline to get those invitations sent out? Maybe you don't have a specific date, but would you like to see your painting some time before summer? Knowing this will help ensure there's enough time to get everything done for you!
Budget
We know this can be tricky. Sometimes there isn't a specific dollar amount in mind, and sometimes projects can be bigger or smaller than they seem at first. As a basis, Audra charges $75/hr for a project which includes basic materials. Some projects may require a retainer, and all projects must be paid for work completed, even in cases where a client decides to terminate the project. Contact Audra today for a free estimate on your art commissions.
Submission - Consultation - Estimation
After submitting your project description, timeline, and budget info, a consultation may be required. This provides an opportunity to solidify the details of the project or perhaps to find a way to help scale a large project down for a set budget. Once the basic details of the project are decided on, Audra will provide an estimate. The estimate will be for a range of how many working hours will be required to complete the project.
Agreement - Creation - Revision
When everything is decided on, you'll sign a client agreement and then Audra gets to work! You'll be given updates as the project continues with opportunities to provide feedback and suggest edits. It's important to know that frequent or large-scale edits can increase the timeline of a project and can increase the cost beyond the estimate.
Completion - Deliverables - Promotion
Once the work is complete, you will be given any originals or digital files for the piece to do with as you please. Typically, Audra retains the right to utilize the piece for her portfolio and self-promotion. In some cases, Audra may offer a discount for work that she would retain the option to use commercially. If you wish for any work to not be used in self-promotion or other ways, simply ask and arrangements can be made. And Audra wants you to be successful, too! If she's done your logo or your book cover, for example, feel free to share details so she can give you a shoutout when your new site is online or your book has hit the shelves.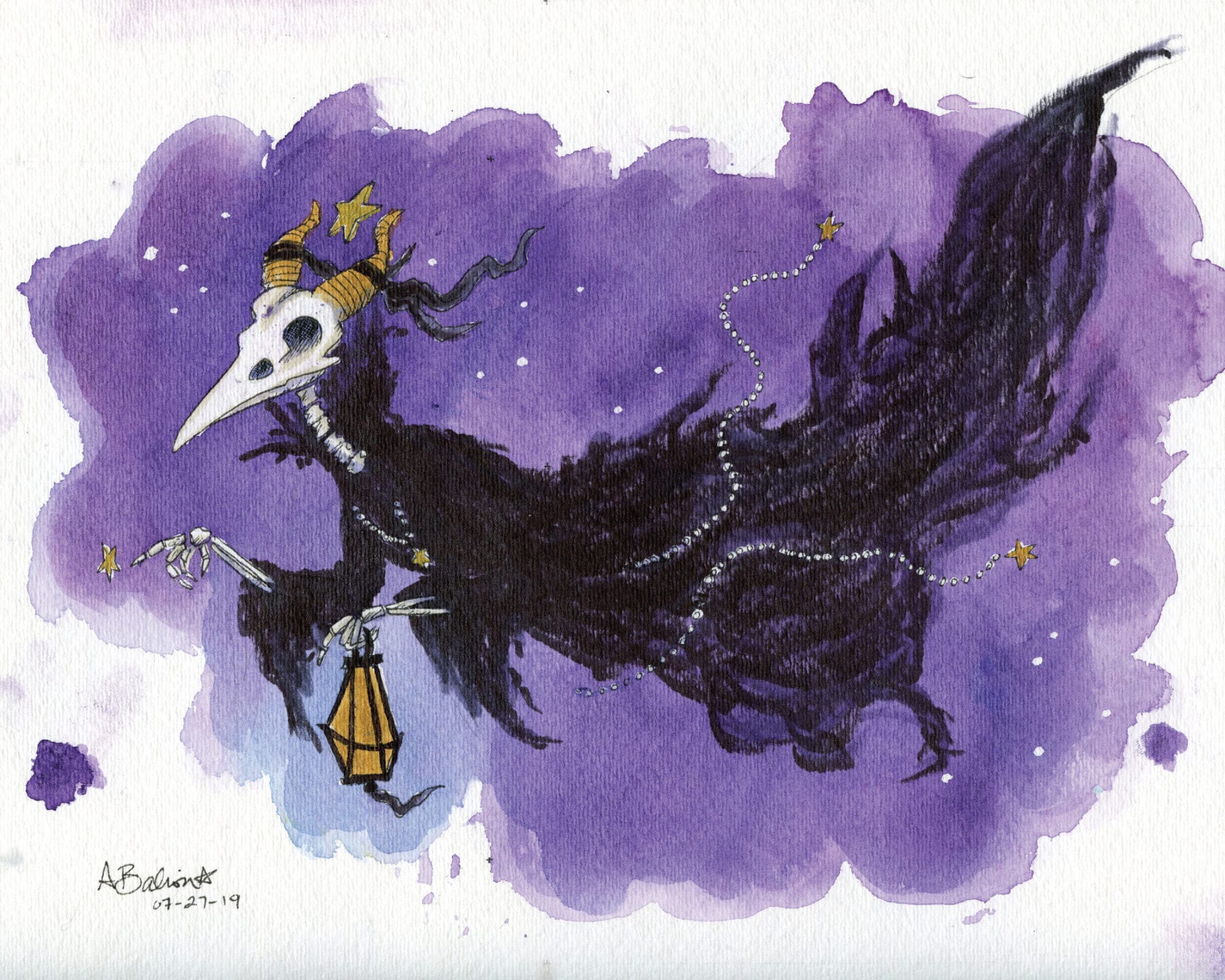 Capture and commemorate important moments, special people, and treasured memories.
Commission a painted or drawn portrait!
Whether it's a picture of you, a loved one, or a pet, or a whole group, Audra can create a portrait in a variety of styles. Cartoon, Large Marker, Painting, Mermaid & Fantasy Portraits, Pet Portraits, and Digital are all available.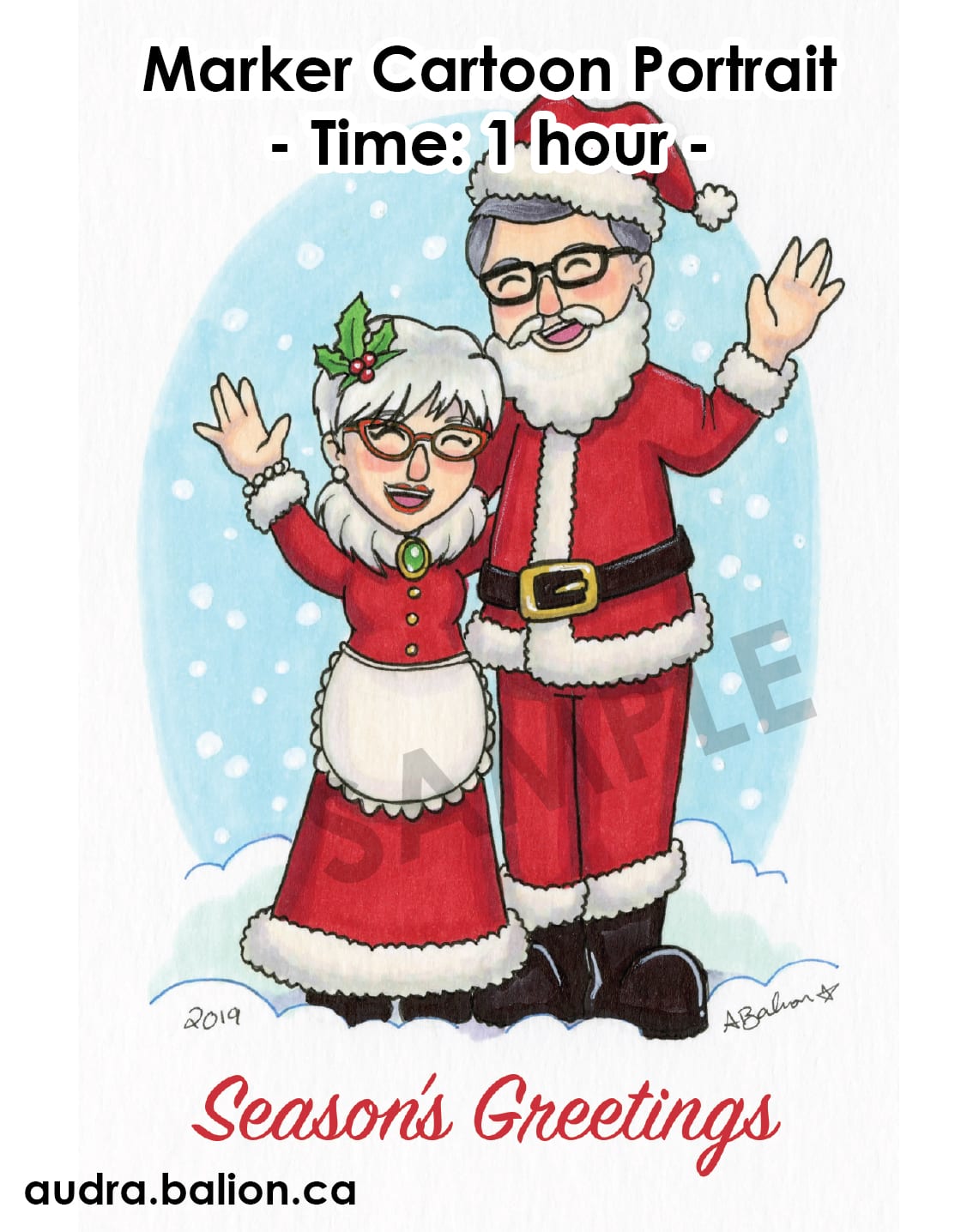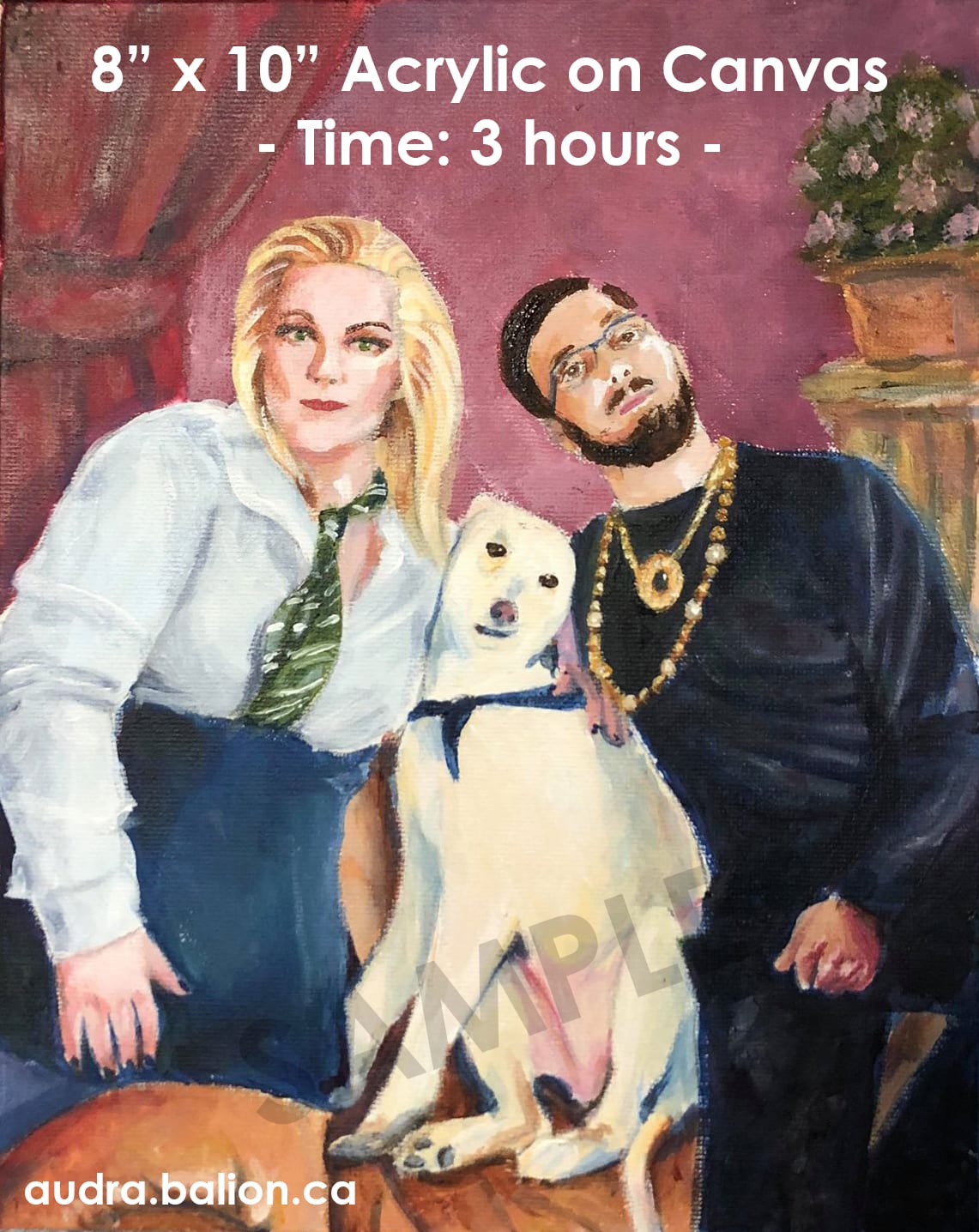 Let's start bringing your vision to life!
Contact Audra today with details of your art commissions to receive a free estimate or to set up a call or meeting.
Contact