Flight Nineteen
A storytelling experience like no other.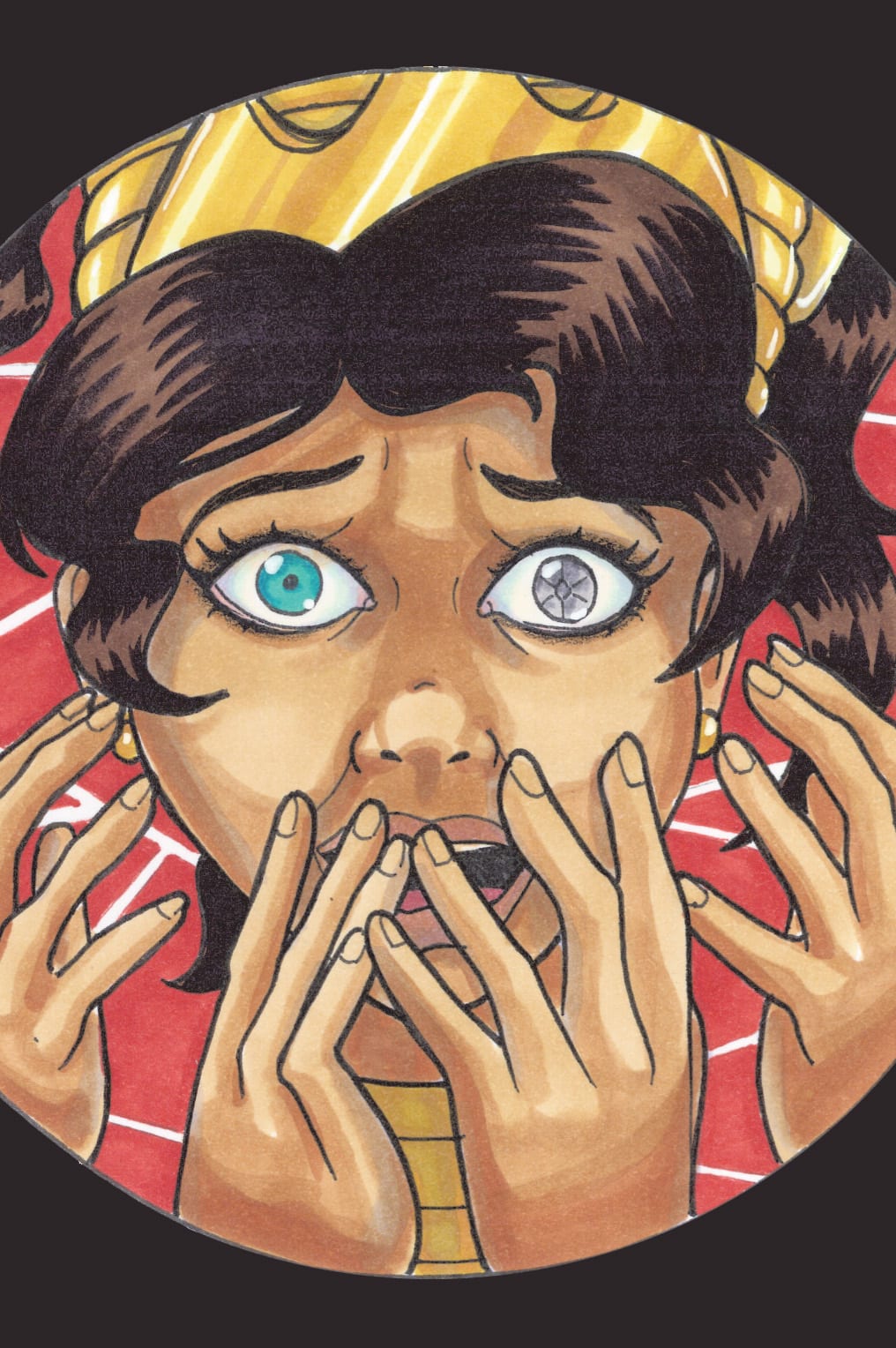 The Story
Flight Nineteen is a silent graphic novel by Audra Balion, BFA. Combining elements of steampunk, dieselpunk, and fantasy, it explores a world of twisted machinery, mutants, and magic. The story is shared without words, allowing the gesture, expression, and artwork itself to tell the tale. This creates a unique and interactive experience that is unlike many other comics. Each reader's interpretation will vary, and different nuances will surface after each reading.
The story of Flight Nineteen follows the journey of Andromache as she joins the bio-mechanical revolution to help her family. She quickly realizes that there is an ominous and dangerous side to the revolution, found in the desires of its ambitious leader: Oil. After narrowly escaping with her life, Andromache must undergo trials both physical and mental before she must ultimately return to fight back against Oil's tyranny.
The Vision
This challenging and exciting project was born from Balion's vibrant imagination and from her love of both visual and performing arts. After writing and producing the wordless theatrical spectacle The Duet of the Mermaid and the Mime, she borrowed from this experience to create a unique and interactive adventure. Her desire was to take the physical, emotional storytelling of the stage and put it into the pages of a comic.
After exploring surreal and fantastic physical forms and creatures, Flight Nineteen started to come to life, first as a scattered collection of concept illustrations and then began to take form in a five-chapter storyboard. As the tale began to flesh itself out in Balion's mind, more chapters were added alongside a collection of three prequel stories that serve to set the stage for the adventure to begin.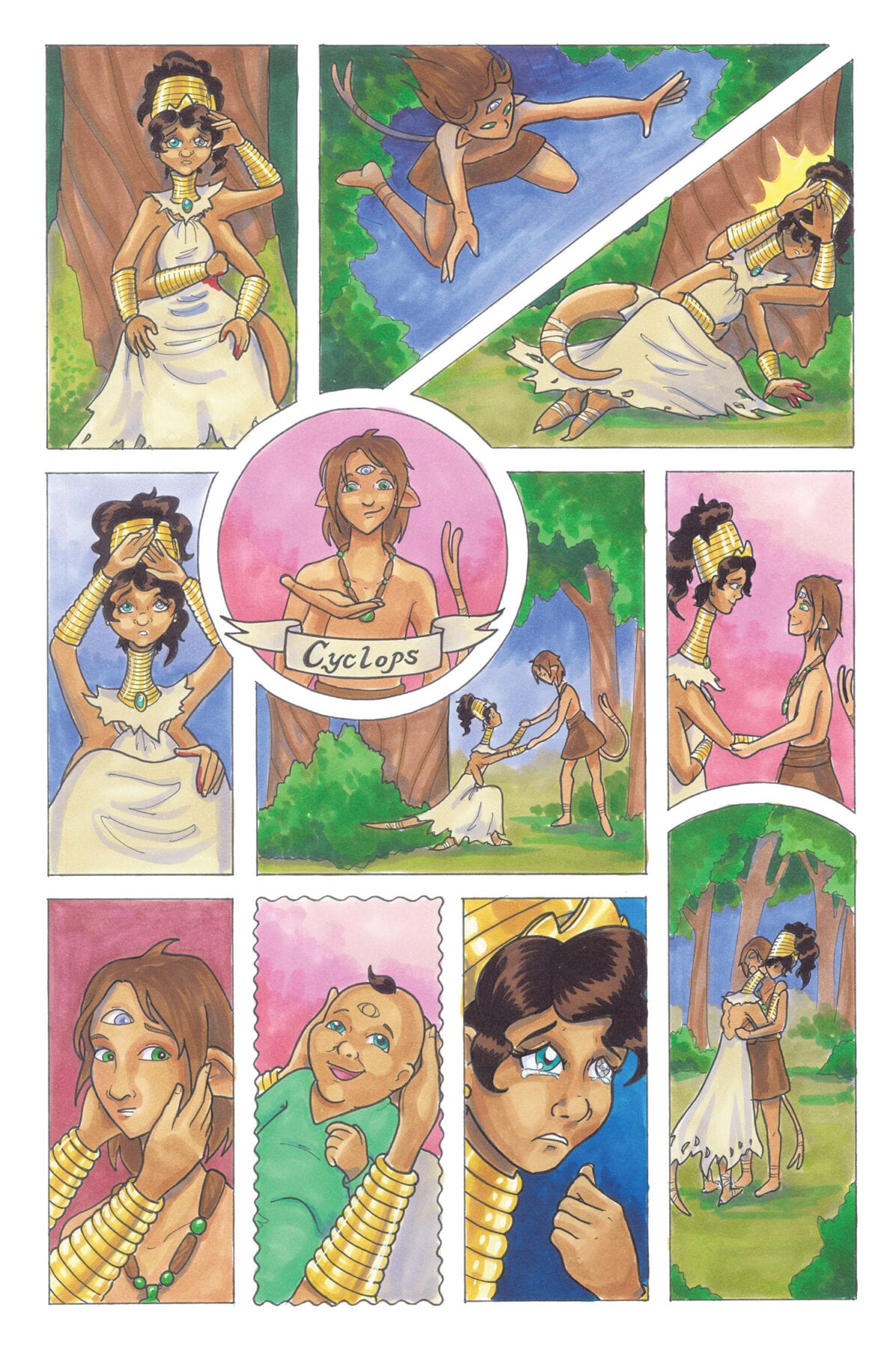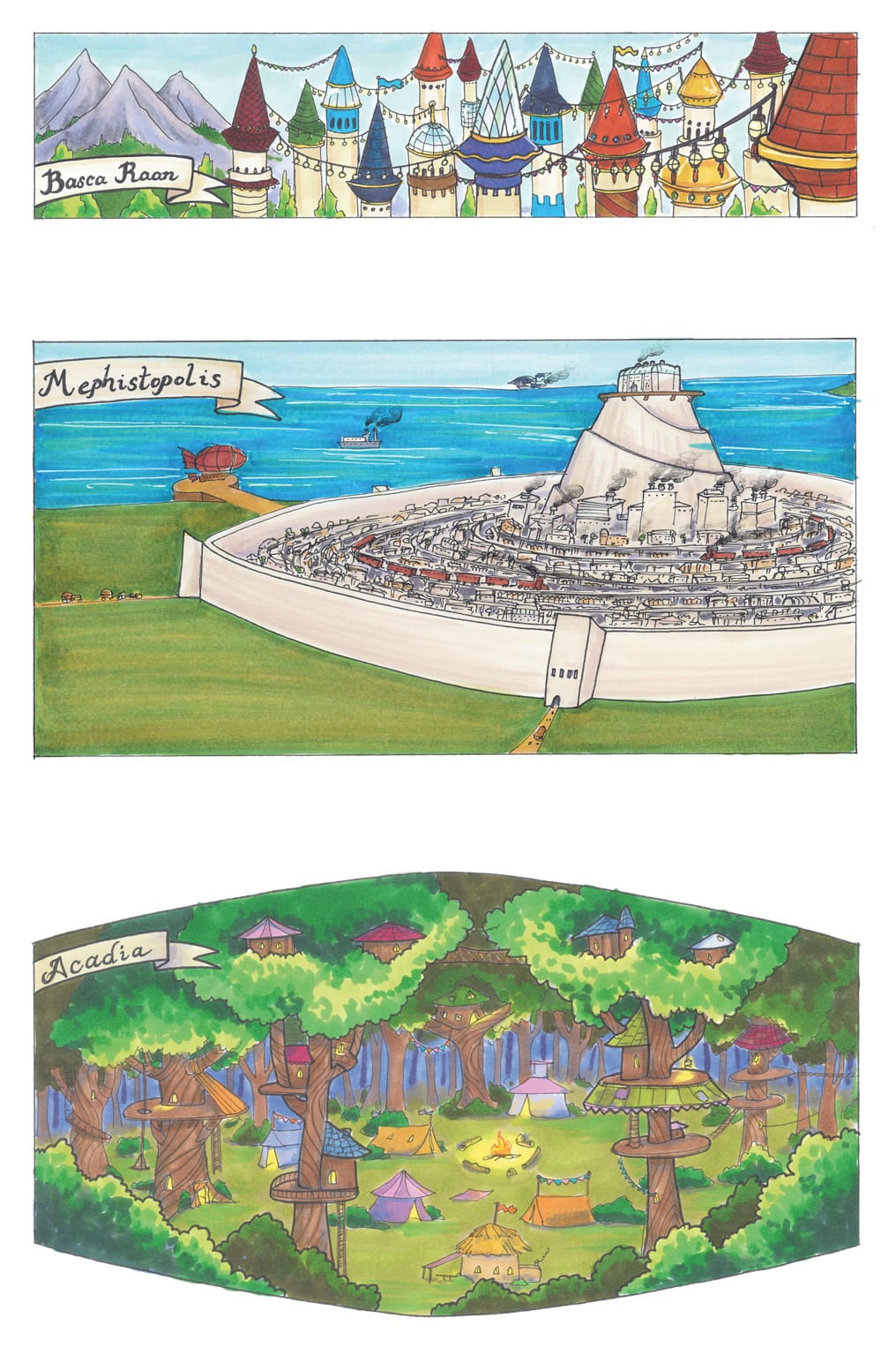 Accompany Andromache on her adventure. Walk through Basca Raan, the city of lights; explore the vast and bustling Mephistopolis, heart of the bio-mechanical revolution; escape to Acadia, the haven of hope against Oil's tyranny. With every reader a brand new story is brought to life and now it's time to join the journey. Welcome to the world of Flight Nineteen.