All About Audra
More than you'd ever think to ask!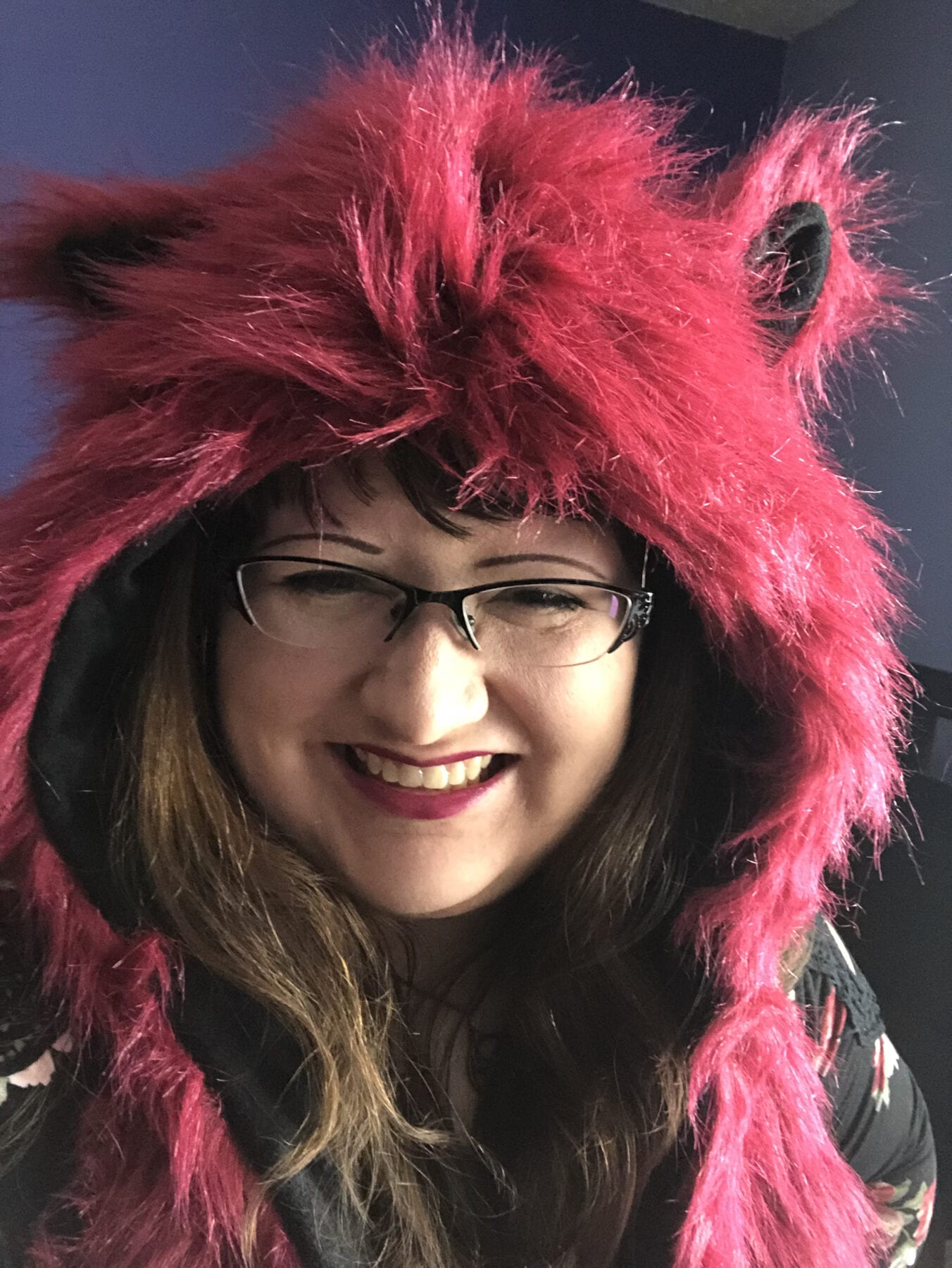 Exploring All Kinds of Design
Audra Balion is an award-winning interdisciplinary artist from Saskatoon. In 2013 she earned a BFA in Studio Art with Great Distinction from the University of Saskatchewan where she studied in both the Fine Art and Drama departments and has since continued to work in many art spaces.
In the world of fine art, she has studied drawing with traditional and digital mediums, painting in acrylic and watercolour, several forms of sculpture, printmaking, mixed media, comics, performance art, and wearable art. In the world of theatre, she has experience in theatre design areas of props, set, and costumes, acting, writing, directing, dance choreography, stage combat, and the making of and performing with puppets and masks. She has also worked as a graphic designer for over seven years, using her knowledge of visual art to inform her designs, to create designs that are eye-catching and beautiful while conveying the correct tone and message.
Bringing Art and Theatre Together
Audra will often combine her art and theatre backgrounds, in order to create captivating dramatic paintings and comics, and visually stunning theatre pieces. Conceptually, Audra enjoys exploring themes of postmodern identity, mythologies, feminism, and transformation. Overall, she favours genres of fantasy, sci-fi, myth, surrealism, and steampunk. As an artist, Audra is never sitting still and she is always exploring new mediums, new projects, and new ideas. Whether she is crafting sculptures and costumes from Worbla thermoplastic, or producing stunning and thoughtful illustrations and paintings, she is always creating something new.
One of Audra's most prodigious ongoing projects is the silent graphic novel Flight Nineteen. Testing her skill as a comic artist and illustrator, the wordless story is hand drawn in marker and ink, and uses her theatre-derived knowledge of gesture and design to convey the story. The project developed due to Audra's tendency to create narratives in her paintings, and she views the project less as a traditional comic, and more as a series of mini artworks that tell a story. Flight Nineteen also showcases her love for steampunk and mythology in its grungy setting and mystical, mutated characters.
Similar in concept to Audra's silent graphic novel, she produced a wordless stage play called The Duet of the Mermaid and the Mime. The script had no dialogue, and was based on several of Audra's surreal paintings. She used gesture, sound, and several forms of puppetry to convey the narrative. Serving as writer, director, and designer, Audra debuted her puppet-filled spectacle at the FLoYD Youth Theatre Festival where she had also served as the Director of Design for over eight years. Since then, Audra's love of puppets has continued, and she has been building and performing with puppets whenever the opportunity arises.
Working Hard to Achieve Great Things
Audra has won several awards at the Saskatchewan Fine Arts Showcase, and has twice won Best of Show Sculpture. One of these awards was for a piece in her series of small sculptures expressing mental illnesses and unfortunate emotions: The Hooligans. Her aim with The Hooligans is to make mental health a more accepted topic of conversation, as well as a less scary "monster" to battle. Monsters are now at the forefront of the artistic works she showcases.
She was also involved in the creation of the award-winning short film The Tin Wife and served on its production team creating props. Her work, along with that of her fellow designers, was awarded a Technical Achievement Award (for Production Design) at the 2017 Saskatchewan Independent Film Awards.
Never Stop Creating Excitement!
Lately, Audra has been seen at various comic and entertainment conventions and was recently an artist guest at Ganbatte Con and Saskatchewan Entertainment Expo. She has tabled at various conventions and at the Saskatoon Fringe Festival for over ten years, always bringing a different blend of artwork to share. She even appeared on stage for the Saskatoon Fringe's 30th anniversary as puppeteer and designer for Imagination Station: The Watermelon of Despair.
When she's not creating and showcasing her work, she spends much of her time hanging out with her cats, doing Ukrainian dance, performing taiko drumming, and hanging out with her partner David who continuously asks for graphic design help.
Curriculum Vitae
(Almost) Everything Audra's Ever Done